JobsHQ brings latest jobs update. See the latest job from Nestle & Apply Online
About Company
Nestle S.A. is a Swiss multinational food and drink processing conglomerate corporation headquartered in Vevey, Vaud, Switzerland. It is the largest publicly held food company in the world, measured by revenue and other metrics, since 2014. ……Expert Development Job in Arlington 2022 | Nestle Jobs USA.
About Role
Expert, Applications Development, you will be responsible for ensuring the architecture of Nestlé's Azure Data Warehouse complies with IT strategy and system architecture best practices at all times. You will be supporting Nestle USA, Starbucks, as well as other Nestle operating companies.
1- Expert Applications Development
Full Time
Arlington, VA, USA

Job Responsibilities
A- Responsible for designing, building, testing, and delivering data pipelines to enhance the Azure Data Lake using structured and unstructured data sources.
B- Builds and delivers Azure DevOps model using automation and Continuous Integration/Continuous Deployment (CI/CD) pipelines following Agile methodologies (i.e. Scrum, SAFe, Kanban).
C- Develops forward-thinking IT blueprints.
D- Collaborates with Product Owners and Data Engineers to drive alignment and acceptance of the enterprise architecture.
Job Requirements
A- Bachelor's degree in Computer Science or related field.
B- 7+ years of experience in business analytics and/or IT solution delivery.
C- Experience in Azure Cloud technologies (i.e. Azure Data Factory, Azure Data Lake, Python, SCALA, Spark SQL, Azure Data Bricks, Azure SQL Data Warehouse, Azure Functions, Event Hub, Azure Synapse Serverless, Azure Analysis Service (AAS)).
For more details, please scroll down & see the details.
Last Date to Apply: July-15-2022
Nestle Careers – United States of America
| | |
| --- | --- |
| Job Title | Expert Development Job in Arlington 2022 | Nestle Jobs USA |
| Company | Nestle |
| Job Location | Arlington, VA, USA |
| Date Posted | July/01/2022 |
| Employment Type | Full Time |
| Last date to apply | July/15/2022 |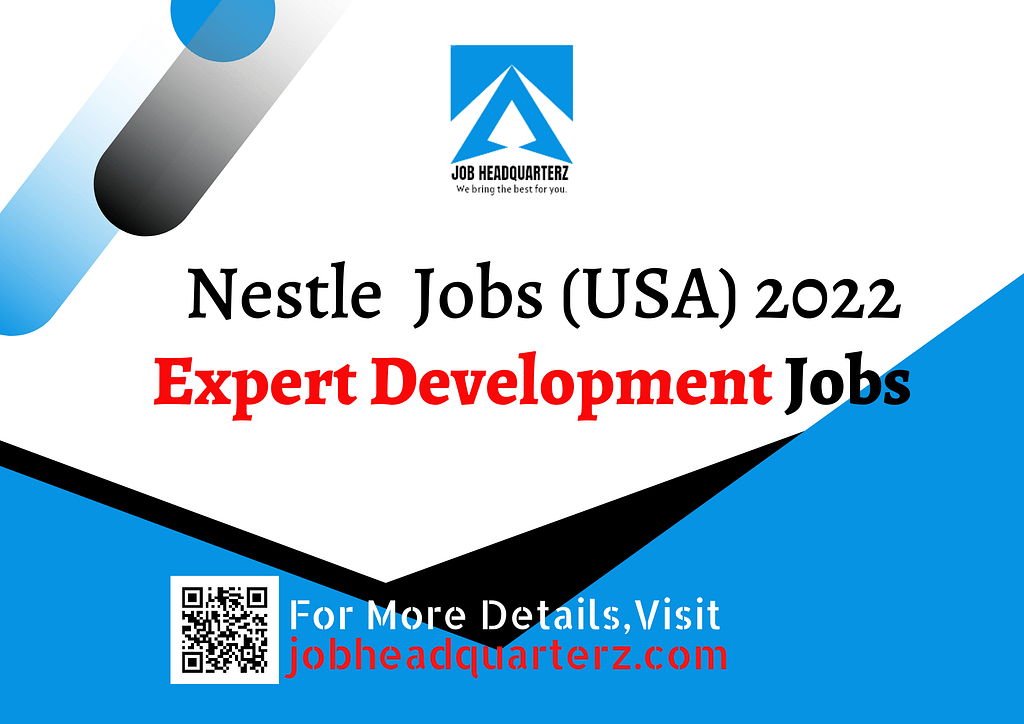 Click the below apply link & start your application.
See related jobs
Job Headquarterz. Follow us on LinkedIn