JobsHQ brings latest jobs update. See the latest job from Hilton Hotels & Resorts & Apply Online
About Company
Hilton Hotels & Resorts is a global brand of full-service hotels and resorts and the flagship brand of American multinational hospitality company Hilton. The original company was founded by Conrad Hilton……Full Time Job in USA |Baker Jobs at Hilton 2022.
About Role
Prepares and bakes breads, rolls, breakfast pastries and desserts according to standard recipes. Prepares and bakes all breakfast pastries, breads, rolls and some desserts for restaurants and banquets.
1- Baker
Full Time
Honolulu, Hawaii, United States
Job Responsibilities
A- Prepare food items according to standard recipes and as specified, to ensure consistency of product. Prepares cookies, pies, dough and other basic items as instructed.
B- Performs all prep work for cakes, pies, mousses, plated desserts, fills danish, organizes and cleans walk-in coolers and freezers.
C- Stores all food products in walk-in coolers/freezers and dry storage, including covering, lableing dating and proper rotation. Checks expiration dates, especially in highly perishable food items.
Job Requirements
A- Hospitality – We're passionate about delivering exceptional guest experiences.
B- Integrity – We do the right thing, all the time..
C– Leadership – We're leaders in our industry and in our communities.
D- Teamwork – We're team players in everything we do.
For more details, please scroll down & see the details.
Last Date to Apply: Jul-30-2022
Hilton Hotels & Resorts Careers – United States of America
| | |
| --- | --- |
| Job Title | Full Time Job in USA |Baker Jobs at Hilton 2022 |
| Company | Hilton Hotels & Resorts |
| Job Location | Honolulu, Hawaii, United States |
| Date Posted | July/15/2022 |
| Employment Type | Full Time |
| Last date to apply | July/30/2022 |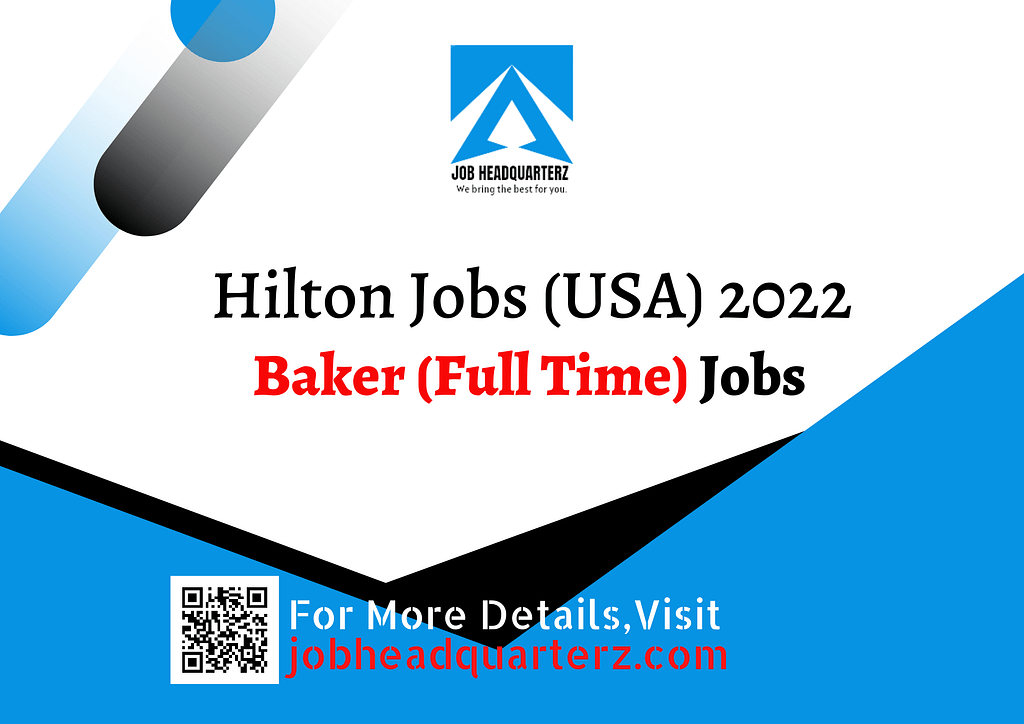 Click the below apply link & start your application.
See related jobs
Job Headquarterz. Follow us on LinkedIn