JobsHQ brings latest jobs update. See the latest job from Dell Technologies & Apply Online
About Company
Dell is an American technology company that develops, sells, repairs, and supports computers and related products and services, and is owned by its parent company of Dell Technologies….Lab Support Sr Engineer Job at USA| Dell Technologies June 2022.
About Role
Creating technology that drives human progress takes a concerted effort at every level. Our Inventory Coordinator team within Materials and Procurement keeps track of the size of our inventory and ensures its security.
1- Lab Support Senior Engineer
Full Time
Durham, North Carolina, USA

Job Responsibilities
A- Performs daily activities to support virtual and Kubernetes environments.
B- Monitors critical infrastructure and virtual environment and take preventative measures to minimize service disruptions.
C- Conducts system analysis and development to keep systems current with changing technologies, patch levels, and operating system and messaging application revisions. 
D- Troubleshoots, isolates and resolves infrastructure and application issues for core development applications.
E- Maintains a working knowledge of all documented response procedures, including disaster recovery and escalation procedures.
F- Monitor and troubleshoot the technical environment for problems and root cause analysis.
G- Identify system performance issues and obtain overall health of environment.

Job Requirements
A- Bachelors degree, 5+ years of relevant experience or equivalent combination of education and work experience.
B- Strong technical knowledge of Kubernetes and containers.
C- Strong technical knowledge of VMware suite of products including Tanzu.
D- Proficiency in hardware, software and operating systems.
E- Proficiency in monitoring applications (SolarWinds, Rancher, Prometheus, Nagios).
F- Automation and orchestration skills in Puppet and Ansible.
G- Troubleshooting skills.
H- Strong communication skills.
I- Technical writing skills.
J- Ability to multi-task.
K- Ability to work in a high-pressure environment.
L- Customer service skills.
For more details, please scroll down & see the details.
Last Date to Apply: Jul-11-2022
Dell Technologies Careers – United States of America
| | |
| --- | --- |
| Job Title | Lab Support Sr Engineer Job at USA| Dell Technologies June 2022 |
| Company | Dell Technologies |
| Job Location | Durham, North Carolina, USA |
| Date Posted | 28/06/2022 |
| Employment Type | Full Time |
| Last date to apply | 11/07/2022 |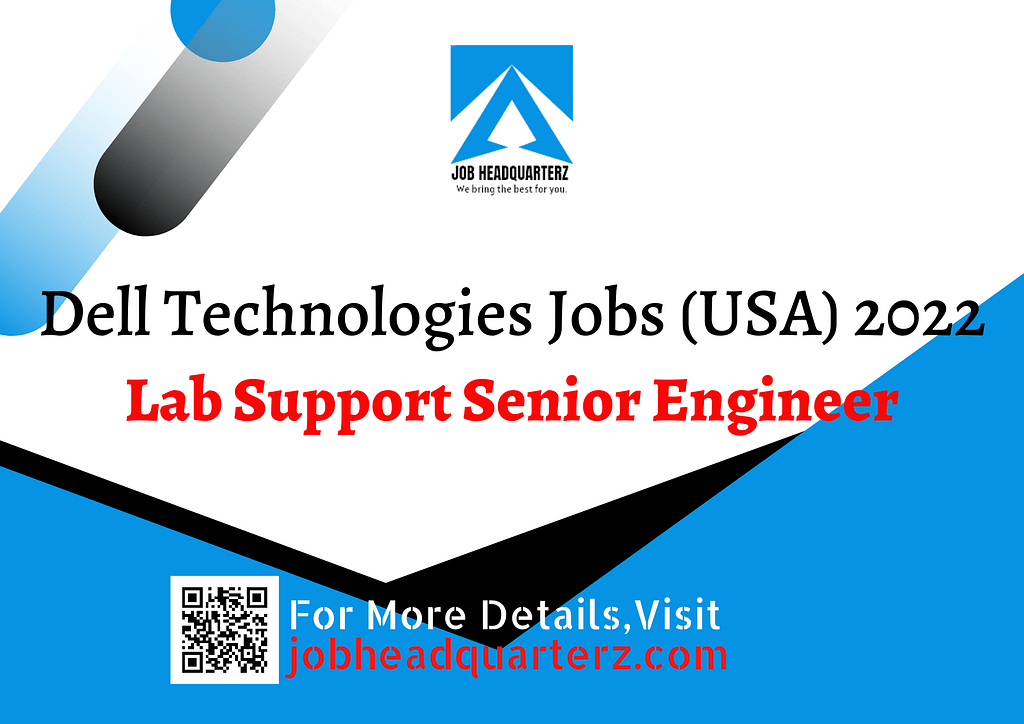 Click the below apply link & start your application.
See related jobs