JobsHQ brings latest jobs update. See the latest job from Procter & Gamble & Apply Online
About Company
The Procter & Gamble Company is an American multinational consumer goods corporation headquartered in Cincinnati, Ohio, founded in 1837 by William Procter and James Gamble…….PC&IS Engineer Jobs at P&G| Jobs in USA 2022.
About Role
The Box Elder, UT site is seeking a PC&IS project manager/technical engineer to deliver critical site led projects and centrally funded initiatives. The individual will be responsible for equipment & technology scope, cost, funding, and schedule management. These projects encompass enabling initiatives, productivity, platform, and site savings projects. Technical engineering for power controls and information systems (PC&IS) projects for the site including site power capacity projects.
1- Box Elder PC&IS Engineer
Full Time
Bear River City, Utah, United States
Job Description
Has broad project responsibilities to set and influence the strategic direction of the engineering work. Responsibilities can vary including Project Management, delivering initiatives and Technical Leadership. Delivers visible business benefits through engineering solutions, typically at project level within a category, BU /Site, etc.
Job Requirements
A- Engineering execution experience in PC&IS electrical systems. Experience with assembled products, converting, and packing processes preferred.
B- Strong leadership skills. Demonstrated project leadership of mixed internal resources and external vendors.
C- Demonstrated ability to solve complex problems – clearly defining issues, communicating critical barriers/help needed, and developing and implementing creative solutions.
D- Embraces change and continuous improvement, but also understands the value of Standardization and Platform Management and can make solid business decisions managing the balance.
For more details, please scroll down & see the details.
Last Date to Apply: July-31-2022
Procter & Gamble Careers – United States of America
| | |
| --- | --- |
| Job Title | PC&IS Engineer Jobs at P&G| Jobs in USA 2022 |
| Company | Procter & Gamble |
| Job Location | Bear River City, Utah, United States |
| Date Posted | July/17/2022 |
| Employment Type | Full Time |
| Last date to apply | July/31/2022 |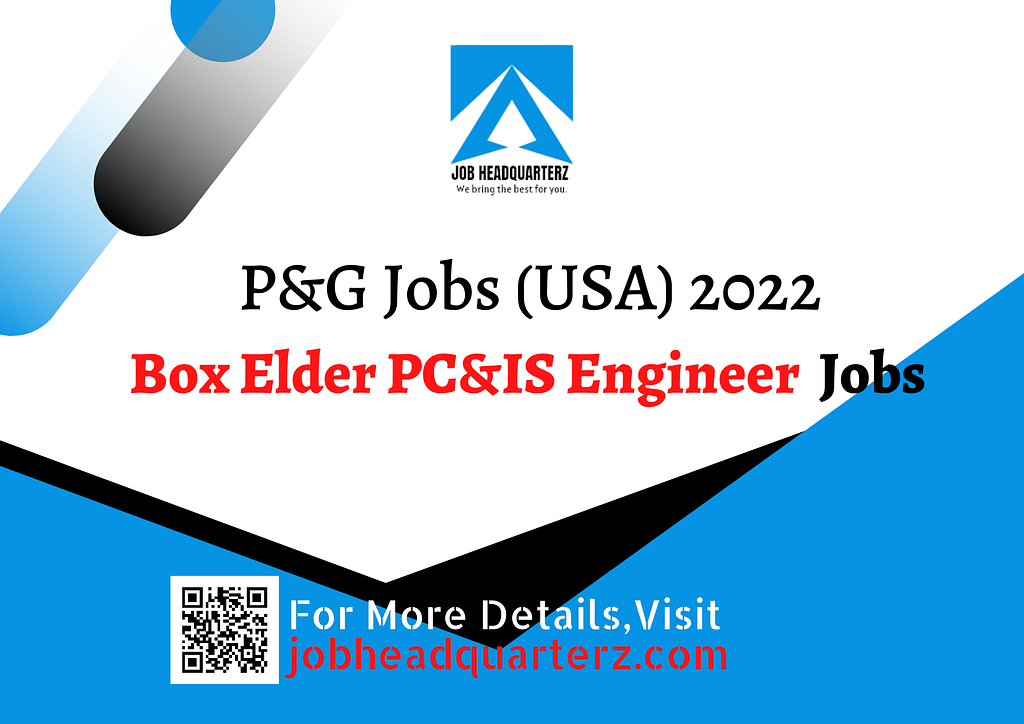 Click the below apply link & start your application.
See related jobs
Job Headquarterz. Follow us on LinkedIn