JobsHQ brings latest jobs update. See the latest job from Adidas & Apply Online
About Company
Adidas AG is a German multinational corporation, founded and headquartered in Herzogenaurach, Bavaria, that designs and manufactures shoes, clothing and accessories. It is the largest sportswear manufacturer in Europe, and the second largest in the world, after Nike….Senior Director Finance Wholesale Job at Adidas in USA 2022.
About Role
This position manages and guides the budgeting, forecasting, and planning processes for US Wholesale and Team Services. Cornerstone activities for this role include supporting cross-functional activities around end-to-end planning, cost efficiencies and ensuring top notch, highly accurate and consistent information and analysis for all business partners.
1- Senior Director Finance Wholesale
Full Time
Oregon, United States
Job Responsibilities
A- Directs the management of financial plans, targets, strategies and controls that focus on achieving desired financial and business objectives of the adidas US Wholesale and Team Services business. 
B- Oversees the plans, budgets, forecasts and controls for full adidas NAM Wholesale and Team Services P&Ls.
C- Evaluates business risks and opportunities, projects and other pending decisions to determine impact on company's financial results and to identify ways to improve the economics for the Company and prepares post-mortems on outcomes.
D- Serves as a financial and business consultant to the US Wholesale and Team Services channels in developing, outlining, evaluating, and executing on business model changes.  
E- Drives sales and profitability by building financial models to evaluate new business opportunities and to analyse current business performance for US Wholesale and Team Services.
Job Requirements
A- Expert knowledge in Finance and Accounting and high-level understanding and proven track record with retail math and retail financial drivers.
B- Ability to think strategically, synthesize the most complex data and develop innovative solutions within an entrepreneurial environment.
C- Ability to define problems, collect data, establish facts and draw valid conclusions, and determine and implement effective action plans.
D- High level skills in Excel, Access, Word, and PowerPoint (or other reporting software).
E- 10+ years of broad-based operational finance experience with progressive responsibility in industry leading companies, with Wholesale finance experience preferred.

For more details, please scroll down & see the details.
Last Date to Apply: August-03-2022
Adidas Careers – United States of America
| | |
| --- | --- |
| Job Title | Senior Director Finance Wholesale Job at Adidas in USA 2022 |
| Company | Adidas |
| Job Location | Oregon, United States |
| Date Posted | July/25/2022 |
| Employment Type | Full Time |
| Last date to apply | August/03/2022 |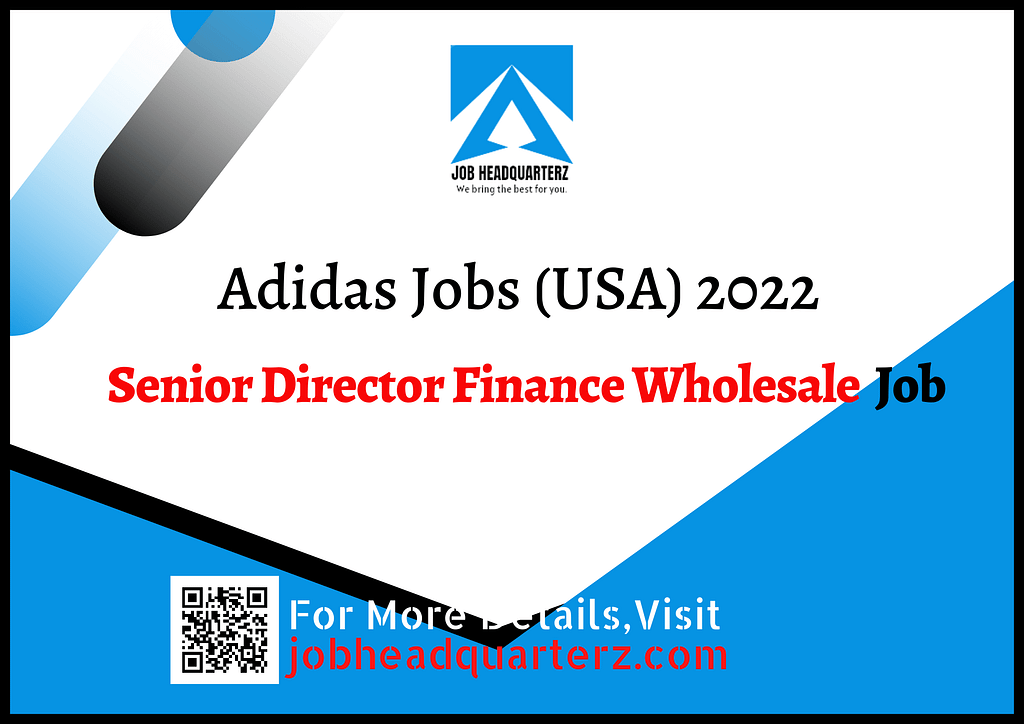 Click the below apply link & start your application.
See related jobs
Job Headquarterz. Follow us on LinkedIn